Quinn Downes Installations
---
Quinn Downes have been providing Mechanical Services Installations since 1999 completing projects for a wide range of private and public bodies throughout Ireland and overseas. Our client portfolio is testament to the dedication of our staff for the consistent delivery of exceptional projects to a diverse range of sectors – Healthcare, Education, Retail, Recreation, Corporate, Residential, Public Sector and Vocational/Community. These include both domestic and international corporations, government departments, almost all of the major hospitals nationwide (both public and private) and globally recognised institutions.
View our Company Profile
Quinn Downes Installation have in house design expertise to provide full turnkey design and build solutions to meet our clients' expectations and budgets. We pride ourselves on providing a complete solution from concept to handover and aftercare service whilst causing as little disruption as possible to our clients. Our range of services include:
Heating Systems including Boiler Replacement
Kitchen Ventilation Systems
Coil & Chilled Beam Installations

Water Services including Rainwater Harvesting & Solar Hot Water

Soils & Waste Installations including H.D.P.E. Systems
Building Energy Management Systems & Automated Controls

Ventilation & Air Conditioning Systems
Chilled Water Systems and Chiller Replacements
Specialist Data Centre Air Conditioning Systems

Natural Gas Services Installation including gas detection systems

Fire Protection Services including specialist ICT Suppression Systems

Quinn Downes Installation can provide the complete solution to all its clients, acting as P.S.C.S. with design and installation capabilities on projects of all sizes and complexities to commissioning and post hand-over aftercare service with 24/7/365 call out in the event that our clients need support. Our continual education and upskilling of all our employees ensure that we are able to meet and exceed our customers' expectations and also meet industry standards and best practices.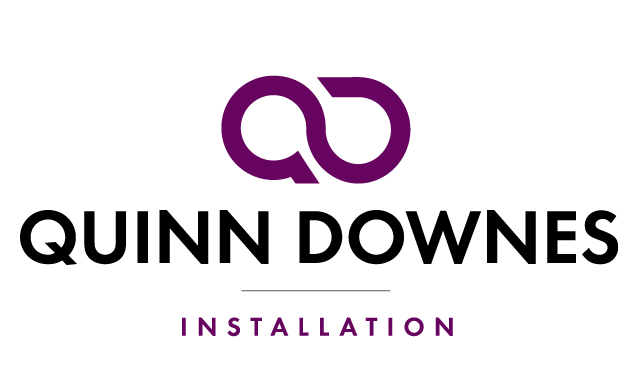 David Ledwith
Contracts Manager
David has been involved in the Mechanical Services Industry for over 30 years and has gained extensive experience in all aspects of the industry including pharmaceutical, technology and data centers for large multinational companies. He prides himself in getting involved in a project from tender to completion stage ensuring that all aspects of the project will be completed within schedule and budget.Since joining Quinn Downes Installation in 2018, he has used a hands-on approach to deliver work of the highest standard in a professional manner ensuring complete customer satisfaction.
Major Projects:
UCD Club; Baxter Healthcare; North City Business Park; Emeri Nutrition Co. Meath; Intel; Amgen; Cathal Brugha Barracks;  Killehsin Hotel Portlaoise; Charlotte Quay Apartments; City Jet, Dublin airport .
Email: dledwith@quinndownes.com
Phone: +353 85 802 5245